Reading Roundup: Martin Luther King, Jr. Books
January 14, 2014 in Teaching by Anna
This reading roundup is a book list containing five MLK books, or children's books about Martin Luther King, Jr. He maintains a significant spot in America's history and I as I found out through my book search, there are several resources for young readers about this man. I have chosen only five to share with you today.
On the third Monday of every January we honor Martin Luther King, Jr. and his work with the Civil Rights Movement.
This list is in no certain order, and does contain affiliate links.
Five MLK Books for Children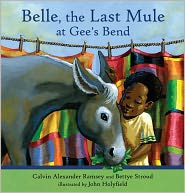 Belle, the Last Mule at Gee's Bend by Calvin Alexander Ramsey and Bettye Stroud and Illustrated by John Holyfield
This book reminded me of Forrest Gump at the bus stop with a stranger, sharing history. When a young boy, Alex, encounters a stranger on a bench outside a general store in Gee's Bend, Alabama, he hears a bit of history involving the mule across the street. Learning the important role the mules from Gee's Bend played in the town's history parallels the historical importance of Martin Luther King, Jr. in America's.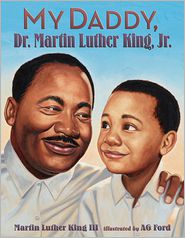 My Daddy, Dr. Martin Luther King, Jr. by Martin Luther King III and Illustrated by AG Ford
Written by MLK's son, readers are given a glimpse into his life. He's an ordinary father doing extraordinary things. It's not always easy being his son at a time of so much social unrest, but MLK III realizes that it's worth it.
With simple text the author builds momentum, just as The March built momentum to the Lincoln Memorial back in 1963. Readers can easily see the preparation and motivation behind the successful event.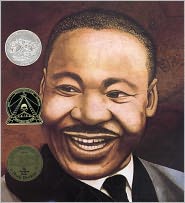 Martin's Big Words by Doreen Rappaport and Illustrated by Bryan Collier
Intertwining her own words with those of MLK, this author seamlessly covers several great moments in the Civil Rights Movement. The illustrations are fabulous and weighted with meaning. There is an actual timeline at the back of the book and I think it's important to note that the author taught at a Mississippi freedom school in 1965 and also went to the March on Washington in 1963.
Martin Luther King, Jr. Civil Rights Leader by Patricia and Fredrick McKissack (Part of the Famous African Americans Series)
This early chapter book takes readers through Marin Luther King, Jr.'s life and provides a bit of insight into the childhood he had and the maturity he gained as he became a man in college. (He graduated high school at age 15.) It also discusses his work with civil rights. There is a glossary and resource list at the back of the book.
I think I am going to make shorter book lists from now on because I don't want to cut out the quality of my lists, but I do want the make the posts more viewer friendly. (Meaning less for you to read on any given list.) If you like this post, you might be interested in these Books About 9/11 or these Veterans' Day Books.
What are you doing to honor civil rights in your daily life?