Shel Silverstein's Books and Poetry
September 25, 2013 in Teaching by Anna
Does the name Shel Silverstein sound familiar? If not, you'll surely recognize who I'm highlighting today by the end of this post. He was born on September 25, 1930, so today would have been his birthday. Most people know him as an author and illustrator, although he also wrote songs, which I didn't know until I read this article. If you like information about authors, you may enjoy what I learned from Eric Carle.
The Shel Silverstein website has a lot to offer. They have a list of his books, but I enjoyed the animations of his stories. They also offer lessons, event kits, and drawing booklets. They have games and puzzles, printables including a bookmark, and e-cards you can send to friends through email OR Facebook! Speaking of Facebook, they're on there! The Shel Silverstein Page is managed by HarperCollins Children's Books. (That site also had a ton to offer!)
I thought it would be appropriate to SHEL out a book list for him! This post contains affiliate links and product descriptions.
The Giving Tree
Product Description: A classic book for all ages and for mothers and fathers! A moving parable about the gift of giving and the capacity to love, told throughout the life of a boy who grows to manhood and a tree that selflessly gives him her bounty through the years.
Lafcadio, the Lion Who Shot Back
Product Description: Bestselling children's book author Shel Silverstein offers the witty, thought-provoking fable of a lion whose marksmanship makes him world famous, but who discovers that "success" is not to his liking. "A most amusing book, written in an easy, mildly mad style".–Bulletin of the Center for Children's Books.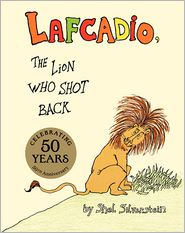 Don't Bump the Glump!: And Other Fantasies
Product Description: In his 1964 Don't Bump the Glump and Other Fantasies, author/illustrator Shel Silverstein introduced readers to a menagerie of imaginary creatures, including the Tongue-Twisted Rubber-Necked Byilliar, the Humplebacked Mo, and the Gorp-Eating Kallikozilliar.
Who Wants a Cheap Rhinoceros?
Product Description: There are lots of things a rhinoceros can do around one's house, including eating bad report cards before one's parents see them, tiptoeing downstairs for a midnight snack, and collecting extra allowance.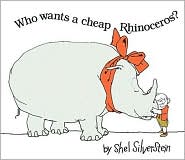 A Giraffe and a Half
Product Description: Delightfully zany rhymes about a giraffe who accumulates some ridiculous things–like glue on his shoe and a bee on his knee–only to lose them again, one by one. "Infectiously funny . . . a good nonsensical text and illustrations."–Bulletin of the Center for Children's Books.
Let's take a moment and share a book that is written ABOUT Shel Silverstein.
A Boy Named Shel: The Life and Times of Shel Silverstein
Product Description: The first-ever biography of the one-of-kind author who created The Giving Tree, Where the Sidewalk Ends and A Light in the Attic
.
Now, back to more of his work! (You're recognizing him now, aren't you!?)
A Light in the Attic
Product Description: A collection of humorous poems and drawings.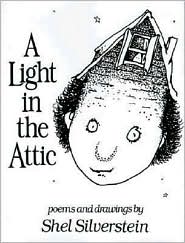 Falling Up: Poems and Drawings
Product Description: A collection of humorous poems and drawings.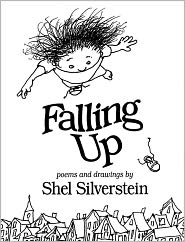 The Missing Piece
Product Description: A circle has difficulty finding its missing piece but has a good time looking for it.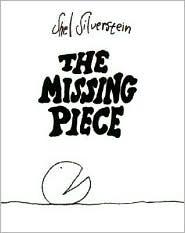 Missing Piece Meets the Big O
Product Description: A missing piece, looking for someone to carry it along, finally develops its own momentum.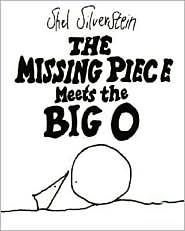 Runny Babbit: A Billy Sook
Product Description: "Runny Babbit lent to wunch / And heard the saitress way, / 'We have some lovely stabbit rew– / Our special for today." Shel Silverstein's slightly askew sabbit raga leads children quickly down a cascading road of giggles as the author of Where the Sidewalk Ends introduces readers to a host of new characters: Toe Jurtle, Skertie Gunk, Rirty Dat, Dungry Hog, Snerry Jake, and, of course, Runny Babbit himself.
Where the Sidewalk Ends: Poems and Drawings
Product Description: Irreverent, hilarious and wildly popular, Silverstein's collection of verse is hard to put down. His black pen drawings are an integral part of the poems, which range from funny and gross to introspective or tender. Silverstein is a master at tickling the funny bone, and his book is definitely not just for kids!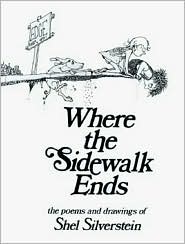 What is your favorite memory of Shel Silverstein books?